Our story begins in the heart of the North Carolina mountain town Asheville. From the scenic misty hills to the vibrant farm-to-table culture, every aspect of the region's landscape and people encouraged us to create holistic offerings for the Blue Ridge community and beyond.

Asheville is deeply rooted in sustainable ethics, herbalism approaches, and entrepreneurial spirits. We've implemented these mindsets to establish a local health and wellness business focused on formulating natural products with integrity.
Influenced by the Power of Propolis and Natural Immune Support
As the world we live in changed in March of 2020 with the Covid-19 Pandemic, we realized that immune support is one of the most basic and necessary practices any person can take on and commit to. Immunizations that don't immunize, vaccines that still allow a virus to infect and reinfect, immunization booster shots that still allow for disease transmission all bring into light the incredibly important necessity to HELP OURSELVES. Healthy living and a good diet provide the foundation for natural immune support. Mother Nature has provided the ingredients to help push this to a higher level. Our PhD. Formulations place these natural ingredients in the correct measurements to provide all the extra immune support needed to carry on an imunne supported life.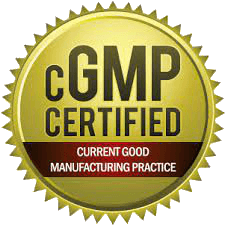 We are a cGMP and Organic Certified Lab. This accreditation is recognized among all quality food grade and pharmaceutical manufacturers and places us among a very select group in our industry. This was a lengthy and third party audited accreditation that recognizes our facility as a leader in the nutraceutical industry and that we manufacture to the highest standards. Further, these standards are audited and graded on a universal scale by certified third party auditors. If you care about the products that you ingest, make sure they come from a facility holding CGMP status!